PREMIUM ARTIFICIAL GRASS PUTTING GREENS, LAWNS & LANDSCAPING IN HOUSTON, TX
Houston Artificial Putting Greens and Lawn Turf Experience

Green Links, Inc., Houston based and locally owned, is the premier synthetic turf golf putting green, playground and lawn grass provider in the region.  Green Links designs and installs residential and commercial projects across the Greater Houston area, Southeast Texas and Southwest Louisiana.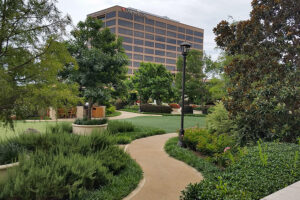 Our team's 15 years of experience designing and installing synthetic turf solutions result in unsurpassed quality and performance.  Our attention to detail, use of high quality U.S. manufactured products, and being at the forefront of developing new technologies make us the best to deliver your synthetic turf solutions.
Our installation team is composed of full time professionals who have over 65 staff years of synthetic turf grass experience.  The installation teams have the refined skills and applied knowledge that result in country club quality putting greens, lawn surfaces that look beautiful and perform well for many years and inviting, comfortable playgrounds that can include fall zone compliant surfaces.
Get a Free Artificial Grass Putting Green Or Synthetic Turf Landscaping Design Estimate Today!
The Benefits of Installing Artificial Grass in Houston, Texas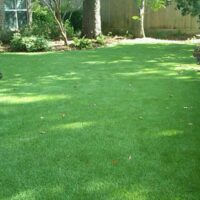 Artificial Grass Stays Beautiful Year-round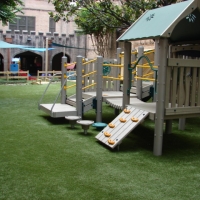 Synthetic Turf is Low Maintenance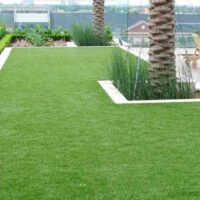 Artificial Grass is Eco Friendly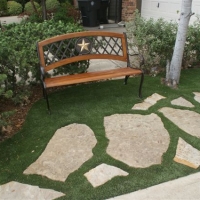 Synthetic Lawns Increase Home Values & Save Money

CONTACT OUR ARTIFICIAL GRASS LANDSCAPING COMPANY AT 713.932.9997

HOUSTON, TX ARTIFICIAL GOLF GREENS & TURF GRASS PORTFOLIO

Artificial Grass Golf Greens
Green Links is the foremost synthetic turf putting green provider in the greater Houston region.  We are the best because of our experience, products, technology and most importantly our people. This business originated as a putting green company because of the owner's lifelong passion for golf.  We have consistently strived to be and remain the best.
Golf greens make wonderful practice and entertainment centers.  Our greens are soft and receptive to pitch shots played from remote synthetic turf tees enabling customers to create full short game practice centers.  By complementing the greens with sitting areas, stone work, water features and other landscaping, we create a well-integrated setting that adds value and enjoyment to homes and businesses.
PGA Tour Player Mark O'Meara
Lawn Grass Surfaces
Synthetic turf lawns have experienced a rapid growth in popularity across the Houston area.  They create beautiful inviting surfaces that look consistently good throughout the year.  The turf lawns provide solutions to many lawn issues; too much shade, constantly wet areas, worn areas and allergy and insect sensitivities.
Synthetic Turf Playgrounds
Playground surfaces have become a popular application for synthetic turf.   The turf creates a clean, soft, durable and safe fall zone compliant surface for play areas.  Green Links has become an area specialist for playground applications.  We have renovated over 30 commercial playgrounds around the area including complete playground upgrades.  Our commercial playground experience also helps us create beautiful and safe play surfaces for residential customers.