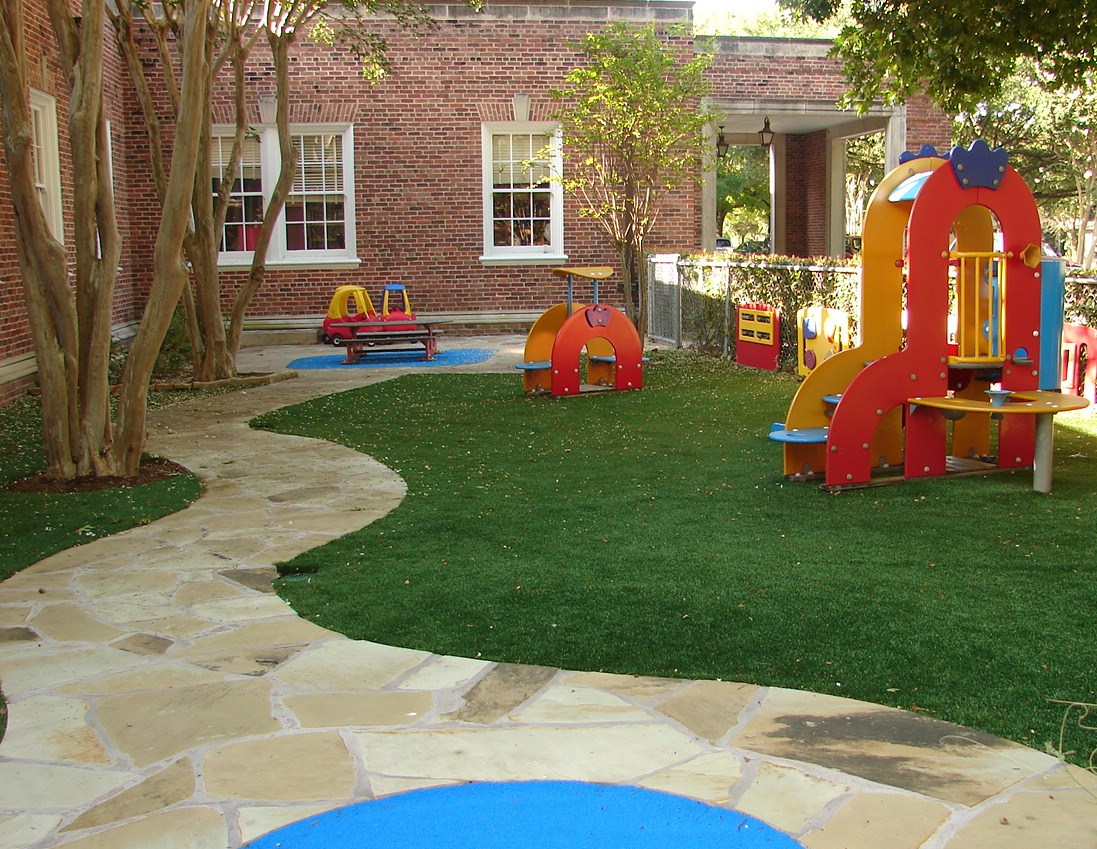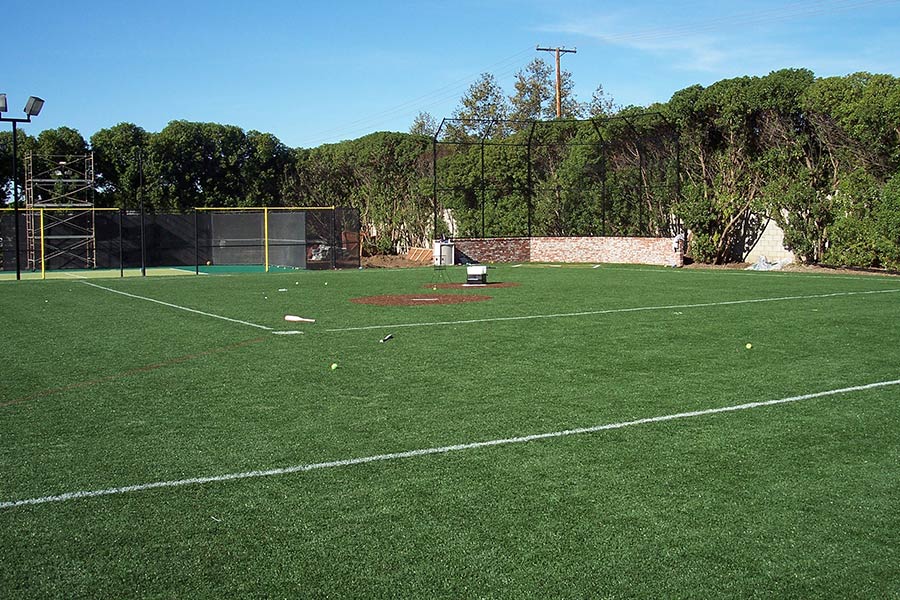 Artificial Grass Sports Turf and Playground Solutions
Green Links has implemented lawn turf playground solutions at over 40 commercial playgrounds across the area.  In addition we have provided play area solutions for residential customers across the region.
Our commercial playground solutions are most often based around synthetic turf surfacing but our project scope has included complete buildout for the entire playground space.  We are capable of performing equipment installation, concrete riding/walking tracks, shade covers, sand play areas, custom woodwork, fencing, drainage and landscaping.  The vast majority of what is seen within the photo gallery below are complete solutions that we have implemented.
Both schools and home owners are increasingly turning to artificial grass as a preferred surfacing solution for playground spaces.  These turf solutions are very clean and drain wonderfully, making the playground available for use more of the year and keeping everything cleaner.  The synthetic turf fall zone areas meet federal fall zone requirements. Timber borders that are typically used to contain mulch, gravel, or sand fall zone surfacing are not needed.  Eliminating these borders allow the play areas to become more open and free flowing, making better use of the available space.
Get a FREE Estimate on the Design and Installation of an Artificial Grass Playground or Sports Surface today.